OSHA & Ergonomic Information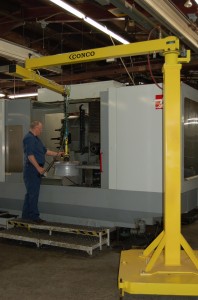 The following websites have been helpful to Cardinal Conveyor in bringing our sales and engineering staff the information necessary to correctly apply the ergonomic equipment that we promote and sell. The information ranges from regulations, statistics, manuals, testimonials and much more on the subject of ERGONOMICS. We hope this page will lessen your search time and help you improve safety and productivity at your facility.
CHARLES N. JEFFRESS, ASSISTANT SECRETARY FOR OCCUPATIONAL SAFETY AND HEALTH
U.S. DEPARTMENT OF LABOR, April 13, 2000
Bureau of Labor search results for MSDS statistics
"Ergonomic Guidelines for Manual Material Handling"
The above websites are courtesy of Trotter Terry, an ergonomics/safety leader in North Carolina.   
He also shared with us the following improvements that he focuses on: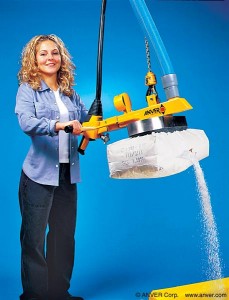 Hand Grip Force

should be less than 25 lbs.
Pinch Grip Force

should be less than 7.5 lbs.
Turning the

palm fully up or down

is at a high risk for carpel tunnel syndrome as well. (ex: using a screwdriver, threading gauges)
Reaching/Shoulder injury

risks are considered to be anything where the elbow extends above the shoulder or extends away from the body.
Manipulators or hoists

should be used for lifting anything in the range of 35 to 51lbs and most certainly anything over 51 lbs.
Push or pull forces

should be less than 45 lbs. (ex: carts, wrenches)
Pushing

with fingers or thumbs will put the operator at risk
When

bending at the torso

is present, adjustable platforms should be used to correct this.
For workers who

stand on concrete

often, floor mats should be used
For operators using

vibrating tools

, gloves should be worn to reduce the risk of injury.